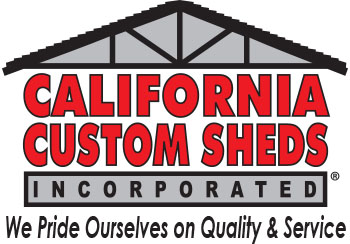 SHED ACCESSORIES
Click here and let us SHED-UCATE YOU on ROOFS!
You can be truly creative and customize your California Custom Shed
by choosing from any of the following options to meet your specific needs:
Click on the links below for a description.
We can SHEDucate™ You!

(831) 443-6163 --- FAX 831-443-5822
Toll Free 1-888-756-4237
728-I El Camino Real North, Salinas, CA 93907
Located on El Camino Real -N (Highway 101) & Ralph Lane
See Map

BUILT ON YOUR LOT IN ONE DAY!